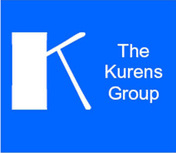 About Kelly
Kelly is a native of Los Angeles, but spent most of her life in Greece where she attended college and met and
married her husband. They built and ran a family bakery business and had two children. In 1999 they returned
to the United States to allow their children the advantages of an American education and to broaden their horizons.
Kelly began her real estate carreer assisting her father in his already thriving real estate business and by 2000
was licenced, but wanted more experience in all facets of real estate and so decided to go into escrow
administration. She worked for both Coldwell Banker and
Alain Pinel Realtors before going into sales and property management 7 years ago.
Kelly has been successful in using her customer service, technical, assistant and organizational skills to become
an intuitive realtor. She is happy to be back with her father at TKG Properties working together again to
provide their clients with unsurpassed support and service in every transaction.
Contact me for a consultation! If you've got questions about this market, I've got answers!
Email Me:kelly@kurens.com.